Our staff's commitment to you
Our staff is committed to providing support, compassion, information, and direction as needed to all members of our community, their families, and friends who are dealing with loss and grief.
Consalus Funeral Home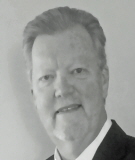 Don Eaton
Missouri Licensed Funeral Director / Missouri Licensed Preneed Agent
deaton1952@hotmail.com
Don was born in Clinton, MO, the second son of Ernest 'Buck' and Margie Eaton. After graduating from Clinton High School with the class of 1970, he attended Southwest Baptist College in Bolivar, MO, receiving his Bachelor of Music Education Degree. He then attended the University of Kansas in Lawrence, KS, receiving his Master of Music Degree in Choral Conducting. Don then went to work in the area of church music, serving churches in Illinois and Indiana, before moving back to Clinton where he served as Minister of Music and Education at First Baptist Church for 10 years. He then moved to Branson, MO where he continued as a Bi-vocational Minister of Music. When his father became ill, he moved back to Clinton to assist his mother in taking care of him. He worked for the Clinton United Methodist Church for 8 years as their Associate Pastor. After 37 years of ministry, Don came on staff here at Consalus Funeral Home on May 17, 2010.
He married Brenda McDaniel of Decatur, IL, on August 19, 1972. Don and Brenda have one daughter, Jennifer Willett (Alan) and one granddaughter, Kolbe Jackson, all of Clinton. In his spare time, Don enjoys traveling and spending time with his wife and family. Don is a member of the Clinton United Methodist Church, where he plays tuba in the band. He is also the Worship Leader at the Windsor United Methodist Church, a member of the Clinton Sunrise Optimist Club, the Rotary Club of Clinton and the Clinton Elk's Lodge. Don also served as a past City Councilman. He continues to serve on the Clinton TIF Commission. Occasionally, when time permits, you might find him working on projects around the house or maybe even playing a round of golf.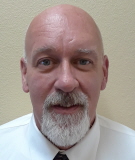 Derald Lammers
Funeral Director Apprentice / Funeral Home Manager
dlammers4314@gmail.com
Derald was raised in North Kansas City as a youth. Moved to Adrian Missouri in the early 80's. Graduated Adrian High School in 1986. Served 4 years in US Navy. I returned to the area and began working as a Police Officer in Butler Missouri in 1990. I worked part time for Underwood Steinbeck Funeral Home as a Funeral Assistant. I have assisted in that position over the years. Worked for the Savannah Police Department as the Chief of Police for 8 years. I have been assisting here at Consalus since December of 2018. Hired on full time in April of 2019. I am here to assist you and your family with your funeral needs. Believe in caring and compassionate service, and will treat you as I wish to be treated in my time of need.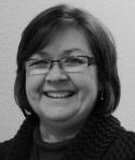 Rhonda Brandon Higgins
Office Manage / Missouri Licensed Preneed Agent
Rhonda Higgins oversees the daily operations of the office, prepares service items, insurance paperwork, and prearranges services. Rhonda lives in Clinton, MO, graduated from Clinton High School and attended college in Warrensburg, MO. She attends Holy Rosary Catholic Church and is a member of the Twilight Garden Club. She enjoys sewing, gardening, and the outdoors. She also enjoys spending time with her grandchildren. Rhonda is married to Gary Higgins and they have 4 children. "My goal is to go above and beyond to make things as easy as possible for the families we serve.