Our staff's commitment to you
All great businesses share a common trait - people make the difference. The caring associates at Consalus Funeral Home have been serving the community one family at a time. Below you will find bio's on each our knowledgeable and dedicated staff. Please feel free to contact any of us, we're always here to help.
Consalus Funeral Home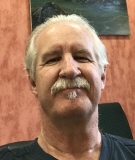 Curtis (Curt) D. Sharp
General Manager/Embalmer/Funeral Director/Pre Need Agent
cds.consalusfuneralhome@gmail.com
Curt was born in Maryville MO, to Dana (deceased) and Calolyn Byland Sharp. Graduate of Maryville R-II High School in 1979. Joined the United States Marine Corps serving two tours in the orient. Later after his discharge moved to Enid, Oklahoma where he lived for 26 years. He worked for Pillsbury Flour Mills until the company was bought out and suffered major lay offs. This was his stop into the Funeral Profession. Curt Went to work for Brown Funeral Home of Enid, then Ladusau-Evans Funeral Home of Enid. Curt spent 17 years under the masterful hand of Dean F. Ladusau, the greatest embalmer he could have ever learned from.
During this period of mortuary school with the university of Centeral Oklahoma and working for the firm, he weathered (2) major disasters; the Oklahoma City Bombing and the first F-5 Tornado. Curt gained a multitude of emperiences and skills as a funeral director/embalmer, as well as working with families in grief.
This is what Curt brings to the table for Consalus Funeral Home. Along with Don Eaton and Rhonda Higgins, the firm stands to make a lasting impression on the community and the famililes they will serve.
The "Motto" of this funeral home hasn't changed, but to their spirit comes more abilities, merchandise and services to make Consalus the Choice in Funeral Excellence.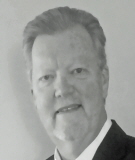 Don Eaton
Funeral Director / Preneed Counselor
deaton1952@hotmail.com
Don was born and reared in Clinton, MO, the second son of Ernest 'Buck' and Margie Eaton. After graduating from Clinton High School with the class of 1970, he attended Southwest Baptist College in Bolivar, MO, receiving his Bachelor of Music Education Degree. He then attended the University of Kansas in Lawrence, KS, receiving his Master of Music Degree in Choral Conducting. Don then went to work in the area of church music, serving churches in Illinois and Indiana, before moving back to Clinton where he served as Minister of Music and Education at First Baptist Church for 10 years. He then moved to Branson, MO where he continued as a Bi-vocational Minister of Music. When his father became ill, he moved back to Clinton to assist his mother in taking care of him. He worked for the Clinton United Methodist Church for 8 years as their Associate Pastor. After 37 years of ministry, Don came on staff here at Consalus Funeral Home on May 17, 2010.
He married Brenda McDaniel of Decatur, IL, on August 19, 1972. Don and Brenda have one daughter, Jennifer Willett (Alan) and one granddaughter, Kolbe Jackson, all of Clinton. In his spare time, Don enjoys traveling and spending time with his wife and family. Don is a member of the Clinton United Methodist Church, where he plays tuba in the band. He is also the Worship Leader at the Windsor United Methodist Church, a member of the Clinton Sunrise Optimist Club, the Rotary Club of Clinton and the Clinton Elk's Lodge. Don also serves on the Regional Executive Board for Care Connections and as a past City Councilman, he continues to serve on the Clinton TIF Commission. Occasionally, when time permits, you might find him working on projects around the house or maybe even playing a round of golf.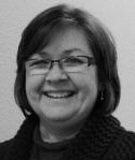 Rhonda Brandon Higgins
Operations
Rhonda Higgins oversees the daily operations of the office, prepares service items, insurance paperwork, and prearranges services. Rhonda lives in Clinton, MO, graduated from Clinton High School and attended college in Warrensburg, MO. She attends Holy Rosary Catholic Church and is a member of the Twilight Garden Club. She enjoys sewing, gardening, and the outdoors. She also enjoys spending time with her grandchildren. Rhonda is married to Gary Higgins and they have 4 children. "My goal is to go above and beyond to make things as easy as possible for the families we serve.